Sara Hillman knows real estate valuation in Colorado Springs and El Paso County
As licensed appraisers, we possess the extensive training and credentials to produce the type of dependable property value opinions that banks and major lending institutions require for mortgages. With years of experience behind us, we're more than ready to handle anything from starter homes to the most luxurious new construction.
Sara Hillman in Colorado Springs is ready to provide valuations for any of the following:

Loan originators requiring an experienced El Paso County appraiser

Increasing your HELOC (Home Equity Line of Credit)

Relocation coordinators that need a local El Paso County appraisal expert

Deciding on your home's listing price whether you're a consumer wanting to do a FSBO or an agent assisting a homeowner

A reliable expert witness for court cases involving the value of a home in Colorado Springs

Review appraisals: Reviewing the work of other appraisers in or around Colorado Springs, Colorado

Tax Challenges (lowering real estate taxes) if you live in an area where values have gone down

Bankruptcy cases where the market value of a home in or around Colorado Springs, Colorado is in question

Retrospective home valuations

Obtaining a high quality floorplan sketch to enhance a real estate listing and depict an accurate reflection of a home's size

Asset division for divorce cases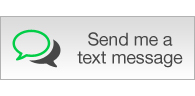 There was a problem returning the RSS feed.